Dual-Stage Rotary Vane Vacuum Pump
---
Excellent performance,Integral pump structure,require higher accuracy;Procen vanes technology,makes the performance more stble;Ensure the pump system with higher reliability.
Excellent heat dissipation,Air-cooled struture,without external water cooling system,reduce the instanllation and mainantence costs.
Forced lubrication,Built-in gear pump and constant pressure oil supply mechanism forced oil supply,ensure the stable and reliable operation under high suction pressure.
Two-shift adjustable gas ballast valve,Meet customers vacuum requirement and steam handling capacity.
FKM seals,Improve corrosion resistance and solve the problem of oil leakage.
Double anti-suck back structure,Automaticly prevent oil suck back,and more reliably protects your vacuum system from oil contanmination after vacuum pump shutdown.
High quality oil mist filter,Effecively filter oil mist,protect the environment clean.
---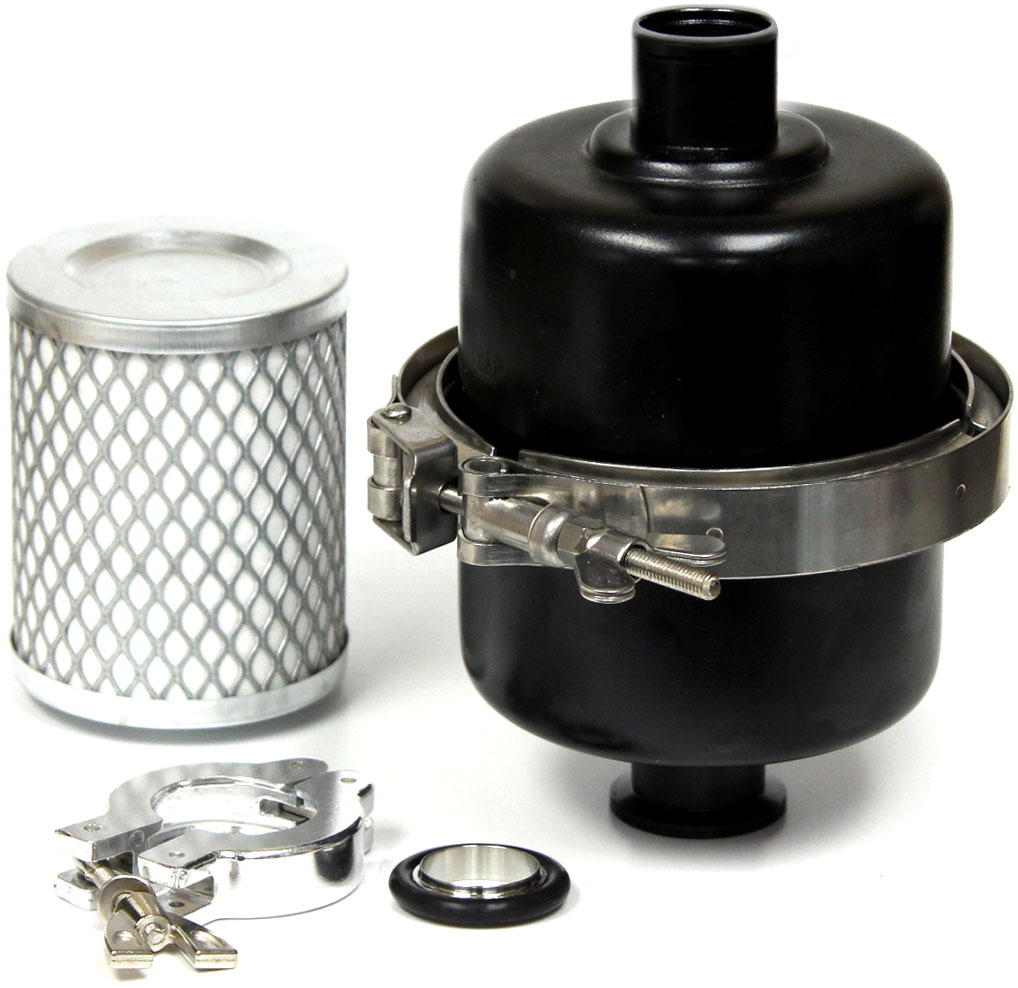 (Oil Mist Filter)
---
Item

Model: VRD-4

Model: VRD-8

Model: VRD-16
Model: VRD-24
Model: VRD-30

Pumping Speed




50Hz

m³/h(L/s)

4 (1.1)
8 (2.2)
16 (4.4)
24 (6.6)
30 (8.3)

60Hz

4.8 (1.3)
9.6 (2.6)
19.2 (5.2)
28.8 (7.9)
36 (9.9)
Ultimate partial pressure gas ballast close
Pa
5*10⁻²
5*10⁻²
4*10⁻²
4*10⁻²
4*10⁻²

Ultimate total pressure gas ballast close

Pa

5*10⁻¹
5*10⁻¹
4*10⁻¹
4*10⁻¹
4*10⁻¹

Ultimate total pressure gas ballast open

Pa

10
10
8*10⁻¹
8*10⁻¹
8*10⁻¹

Power supply

Single/Three-Ph
Single/Three-Ph
Single/Three-Ph
Single/Three-Ph
Single/Three-Ph

Power rating

KW

0.4/0.37
0.4/0.37
0.55
0.75
1.1

Level of protection

IP44
IP44
IP44
IP44
IP44

Intake and exhaust

KF16/25
KF16/25
KF25
KF25/40
KF25/40

Oil capactiy

L

0.6-1.0
0.6-1.0
0.9-1.5
1.3-2.0
1.3-2.0

Motor speed(50/60Hz)

RPM

1440/1720
1440/1720
1440/1720
1440/1720
1440/1720

Ambient temerature

℃

10-40
10-40
10-40
10-40
10-40

Noise level(50Hz)

dB

≤52
≤52
≤58
≤58
≤58

Weight

KG

19
21
30
35
43

Dimension(L*W*H)

mm

440*144*217
440*144*217
530*188*272
567*188*272
567*188*272