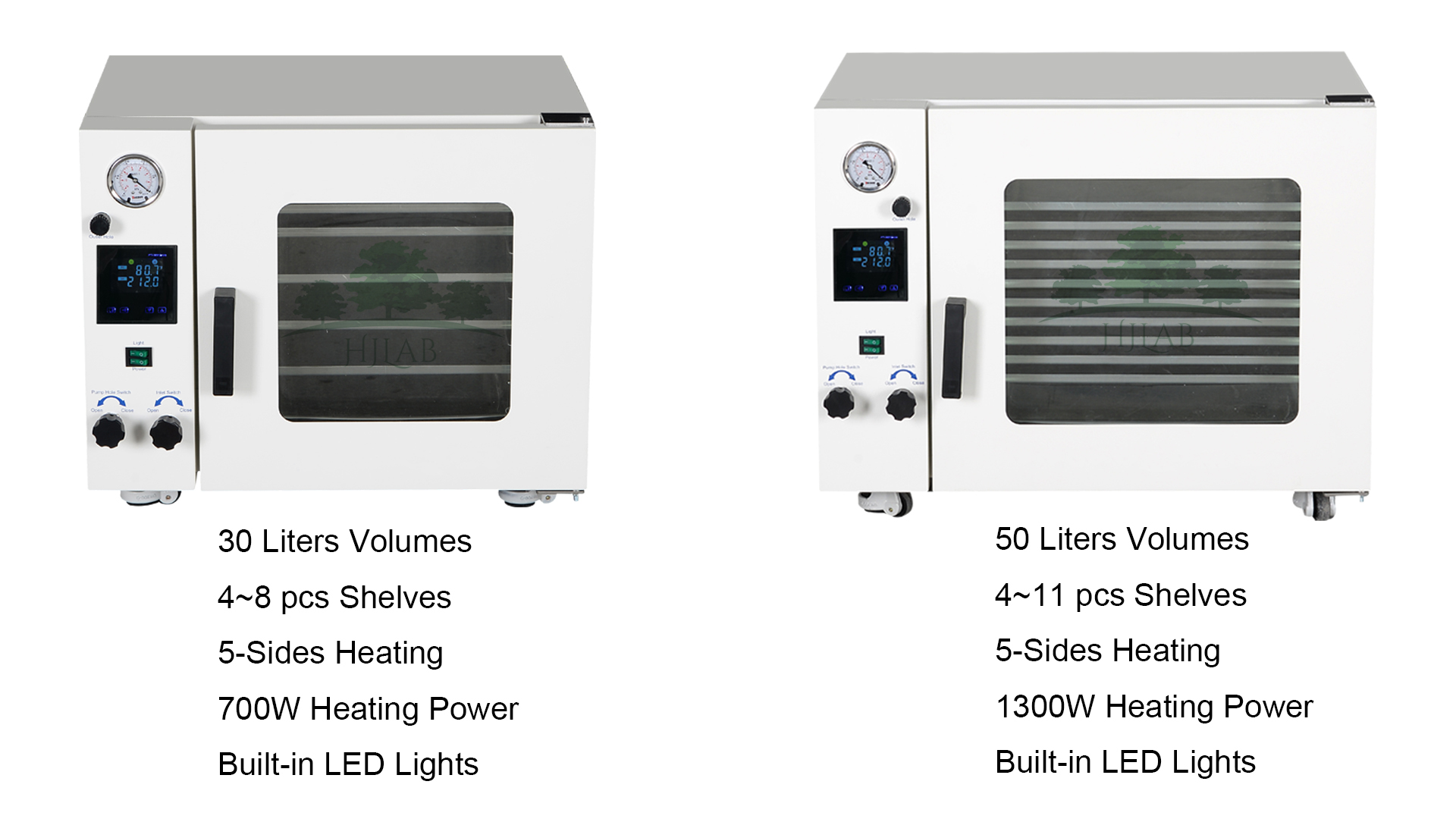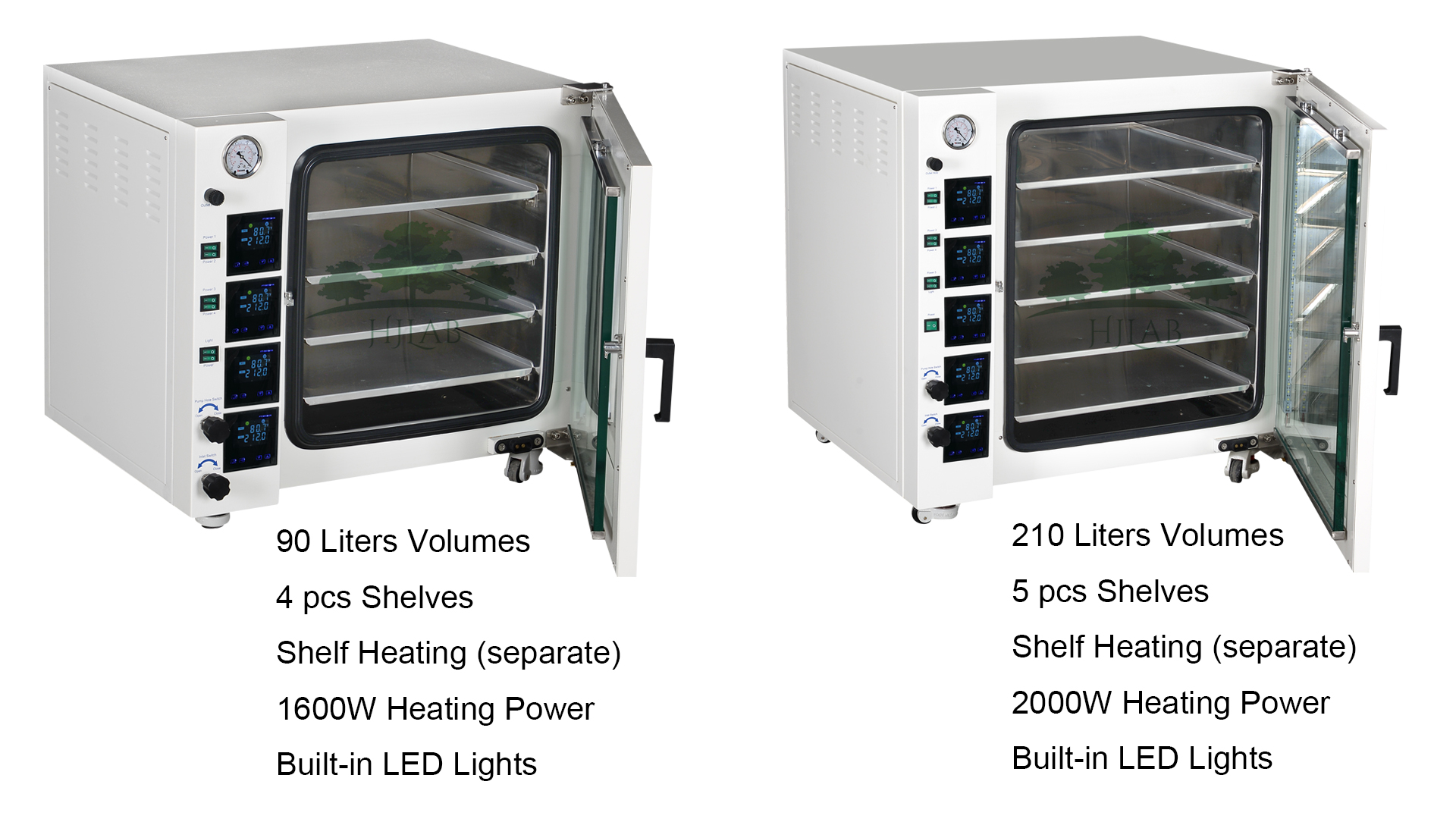 ---
HJLab vacuum drying oven is widely used for powder drying, baking, disinfection and sterilization of various glass containers. It is especially suitable for fast and efficient drying of heat sensitive, easily decomposable, oxidizable substances and complex ingredients.
Five-sides heating (16020/16050), the heating element is located on the outer and rear walls of the chamber.

Shelf heating (16092/16213), the heating element is located at the bottom of the shelves.

The PID temperature controller with timing uses a large LCD screen to display the measure temperature and set temperature.

The chamber is made of 304 stainless steel plate, and the body is made of high-quality cold-rolled steel.

Oven is standard with KF25 and inert hole, which can be filled with nitrogen gas or other inert gas, if the experimental sample requires an inert environment.

Oil-filled mechanical pressure gauge is for more accurate vacuum readings.

Stainless steel internal vacuum tube, stainless steel vacuum valve and exhaust valve which can maintain excellent vacuum.

Built-in advanced white LED lights are easy to observe samples.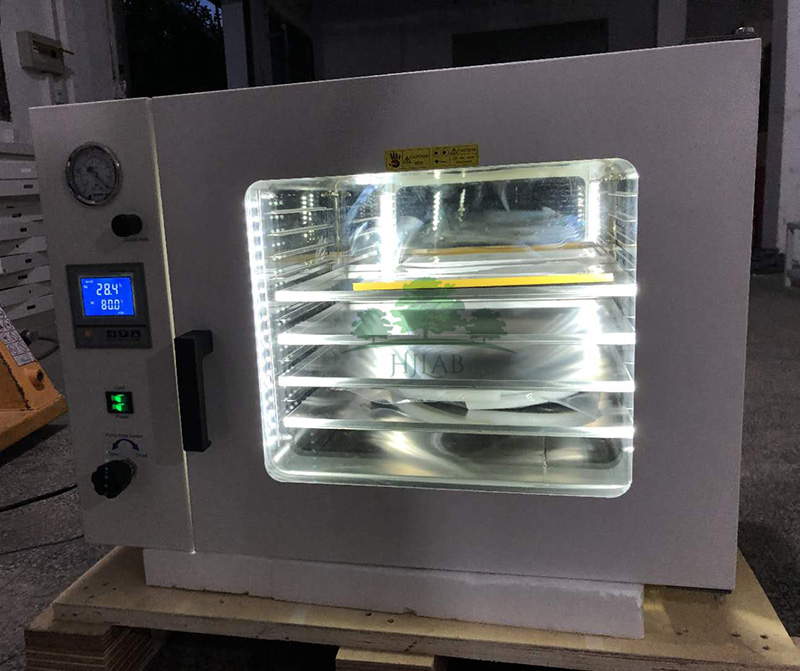 ---
Model

VO-16050

VO-16210

RT ~ 150°C (Turn on LED Lights)

RT ~ 200°C (Turn off LED Lights)

4 pcs

(Max: 11 pcs)

(Five sides heating)

(Adjustable)